In this John Crestani Super Affiliate System review, you will find what I liked about this course, what I did not like and where I think there is room for improvement, so you can make an informed decision about whether this course is worth it to you.
Whilst I am an affiliate for this product, this review is not going to be all praise. There is going to be criticism and genuine criticism since as an affiliate marketer I can see through all the nonsense on the internet.
John Crestani's Super Affiliate System is not the first affiliate marketing training I have purchased. In fact my first affiliate marketing training was the Four Percent Group product.
However, after realising how that program sought to take advantage of the vulnerability of its students by charging ridiculous prices for its education, I decided to take steps to learn affiliate marketing skills through a mentor and other courses.
The skills I learnt, I decided to create this blog, helping you with affiliate marketing strategies for free.
Now I know some of you reading this, may already be frustrated with learning how to make money online and wondering whether the next step is to invest money into an affiliate marketing training.
You've come here to learn whether the best affiliate marketing training is John Crestani's Super Affiliate System.
I will provide my opinion later on but first I would like to address who is John Crestani and should you even bother to trust him.
As you read further I would like you to understand that the opinions shared in this blog post are my own views, which I am entitled to have. I purchased the course and made my own assessment of the product and I am sharing it with you.
So if you do not like what I have to say, I completely accept that and you are free to abandon this page and never come back to my blog. No offence will be taken.
So here we go.
Here's What You Will Learn
Meet John Crestani – The Creator Of The Super Affiliate System
The Super Affiliate System Course Layout
What I Like About The Super Affiliate System
What I Did Not Like About The Super Affiliate System
What I Took Away From The Course
Is The Super Affiliate System Worth The Cost?
Meet John Crestani – The Creator of The Super Affiliate System
How did I come to know about John Crestani? I have seen his ads on Facebook as he was targeting me, someone interested in internet marketing.
I did not follow him then, but I watched a YouTube video and saw his ad again.
This time, the ad was shown at the right time, because by then, I had several readers write to me and ask whether I would recommend any particular affiliate marketing training.
No doubt my blog is a helpful resource and whilst you can pick up several golden nuggets, it is not an intensive blog that contains everything you need to know about affiliate marketing.
For example, some of the things covered by John Crestani include affiliate marketing angles that you can take when setting up your affiliate marketing campaigns. He also has education on native ads and Google Adwords, two traffic sources that I do not cover here, but which can be useful to someone who wants to learn those skills.
So I was looking for an affiliate marketing course that I thought would be helpful to my readers and decided to look into John Crestani's own to see what it was all about.
Who is John Crestani? Well he's an affiliate marketer who started out like most of us, wanting to leave behind our sucky jobs in pursuit of the ultimate freedom.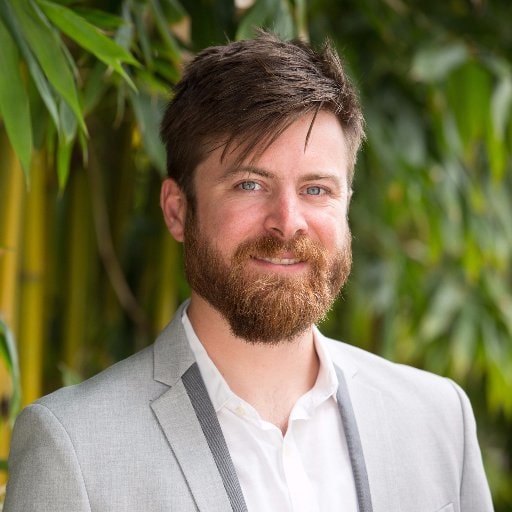 Now get this guys, when he started affiliate marketing and learning how to make money online, he failed at it for 4 years (mentioned on his webinar)! So clearly this should teach you, who is reading this… that there is no shortcut to success and you will understand why I say this, a little bit later on.
John Crestani was mentored by Kelly Felix and it was at that moment that he was able to successfully start generating handsome profits online to the tune of hundreds of thousands of dollars within the first year of being mentored.
Now how did John Crestani get the idea to create the Super Affiliate System affiliate marketing training?
He was actually featured in a Forbes blog post by Logan Kugler which pretty much introduced him to the world.
After the blog post was published and went viral John Crestani received a number of emails asking him about his work, how he does what he does and it was from then that he decided to work on this affiliate marketing training that I am reviewing for you today.
The Super Affiliate System Course Layout
Let me set this straight first of all, that you are not getting a system, in the literal sense of the word.
There seems to be some confusion that you are getting a push-button system that will help you make money – no.
You're actually getting a course or training to educate you and provide you with the skills that you need to learn affiliate marketing.

John Crestani's Super Affiliate System is hosted on his website and he uses the Wishlist Member Membership Software to create a membership site, which you can log into and access your affiliate marketing training materials.
Here is a video showing you an overview of what the course looks like.Video Player
The course is pretty much self-paced so you can go it over in your free time and take the time to really understand what he is saying.
Here are all the individual sections and chapters you will find in the course:
Course Materials
Full course outline
Targeting data
Ad swipes
Presell Pages
Affiliate Networks
Ad Networks
The System Set-Up
Setting a goal
How to join affiliate networks
How to set up your site
How to set up your presell page
How to set up Facebook ads
How to work with affiliate networks
Understanding The System
How to earn your first 6-figures
The missing ingredient 99% miss
Unlock the millionaire mindset
Why 85% of most franchises succeed and most entrepreneurs fail
What is even more lucrative than a franchise business
How to license a proven and profitable online business
Marketing Skills
How to write good copy
Advanced copywriting
My 17-step copywriting formula
How to optimise ads
Advanced optimisation
Facebook & Google Ads
Facebook Ads
Facebook Ad compliance
Important metrics in advertising
Google adwords Part 1
Google adwords Part 2
FB ads with Brian Pfieffer
YouTube & Native Ads
How to set up MGID Native ads
How to set up Outbrain native ads
How to set up Voluum DSP native ads
How to set up Youtube ads
FB ads with Tim Burd
Scaling & Automation
How to use survey funnels
$240k Solar case study
Scaling campaigns from 1-20k
How to utilise media buyers
Student loan case study
More Ad Campaigns
Coming Soon
How to set up Bing ads
How to set up Linkedin native ads
How to set up Linkedin Text ads
How to set up Taboola Native ads
Implementing the System
The right mindset for success
How to research your niche
How to choose your offer
How to choose your ad network
Researching niches online
How to network effectively
Understanding intent
Advanced Software and Tools
More Affiliate Programs
Optimisation Diaries
Taboola Logs
MGID Logs
Voluum Logs
Ready to Launch Campaigns
Probiotic
Skincare
Brain Enhancement
Diabetes
German Muscle
French Diet
German Diet
Business Opportunity
Video Archives
View the old 12-week course
Super Affiliate System Review – What I Like About The Super Affiliate System
As an affiliate marketer I can tell when something is BS having learnt from amazing affiliate marketers, Facebook ads marketers and internet marketers.
So I can be very heavy with criticism if needs be, because I know what a beginner needs to succeed in this business.
Access to his swipe file
When I reviewed the course material, I like the fact that he gives you his swipes.
Swipes are templates that you can model after so you won't have to do the research yourself.
The amount of resources he has available in his library for beginners, is insane.
How to do research
Even though he gives you swipes for his affiliate product, pre-sell pages, ad copies, funnels, etc, I like how John Crestani shows you how to do the research yourself.
So you pretty much get an over-the-shoulder training of his thought process, what he looks for and how he creates this swipe library so you can do it yourself.
I am all about teaching someone to do something, rather than giving someone something on a silver platter. Teach a man to fish they say and he'll eat for a lifetime, so that is something that is commendable about the course.
Mindset training
I also like his introduction. In the introduction he aims to get the course taker to reevaluate their mindset. I see it all the time in affiliate marketing, that people come in with the perception that it is a quick system to making money online.
John Crestani focuses on goal setting, how to remain focused, how to make your goals relevant to where you really want to be in life, how to stop procrastination, how to stop limiting beliefs.
Some courses I see miss this very important part. Having it here, makes sure that the course taker, takes steps to work on his psychological frame of mind before he even dives into the course.
Some of you, if you do decide to take the course, might skip over this part, but I encourage you to watch it since it can really put things into perspective for you, when it comes to the end goal you'd like to achieve after finishing the course.
Skills that can be applied to any business
I also like how the skills that you learn from this course can be applied to any business model.
John Crestani makes it a point that what you learn does not only need to apply to affiliate marketing. In fact you can apply it to eCommerce, network marketing or selling a product.
Whilst the course is affiliate marketing focused, you can still apply some of the knowledge to other businesses.
Does this mean that I would recommend this course if you have an eCommerce store? Probably not, because the material does not contain sufficient eCommerce education and skills for the eCommerce store owner.
I would recommend that you focus on finding a course that is totally dedicated to learning about eCommerce.
How to choose an affiliate offer
I also like that he teaches and shows you how to choose an affiliate offer.
There are so many affiliate offers on the internet that any beginner can get overwhelmed. Also if you want to avoid wasting money, there is a right way to research affiliate offers and John Crestani explains how to do this well.
He also teaches you how to find buyers – super important. This is based on understanding buyer intent, so knowing the point at which people are likely to buy.
How to use paid advertising
The Super Affiliate System is a course that teaches paid advertising to build an affiliate marketing business.
This is a concept that I endorse especially since you can get results a lot faster with paid advertising.
He goes into Facebook ads, YouTube ads, Google Adwords and shows you how to remain compliant with these ad platforms.
Case studies
I also really like that he gives case studies, so you can easily implement the skills that you have learnt, with your own affiliate marketing campaigns.
I myself was able to learn some new things, such as how to use a survey funnel to increase engagement in promoting an affiliate product and different angles that I could use to promote a solar product.
So if you're worried that you have all his swipes but don't know how to start using them, don't worry. Part of his course, Ready To Launch Campaigns, will help you get started.
Weekly webinars
I really like and applaud John Crestani's weekly campaign sessions which is useful for beginners to ask questions directly from the course creator so they never have to feel like they're alone.
One of the complaints of most course takers, is that they have no direct access to the course creator.
John Crestani makes this possible by devoting time to you in his weekly webinars.
He also makes it a point to mention this frequently throughout the course so that you remember that they are available.
What I Did Not Like About The Super Affiliate System
This review would not be a real review without me giving my unbiased opinion about the course and what I feel can be improved.
As I said from the beginning, I want to make sure that based on my review you are able to make an informed decision as to whether you want to purchase the course or not.
So it would not be helpful to you, as the reader, to leave this part out.
Encouraged to join MOBE
The first thing that course takers are encouraged to do is join MOBE. If you do not know what MOBE is, it was an affiliate marketing coaching program, that got shut down by the Federal Trade Commission for "promoting a bogus online business opportunity to retirees and veterans"
John Crestani was an affiliate of MOBE and his intention was to get students to join this "business opportunity" under him, with the objective that when they join, he will "help them" achieve their goals.
As an affiliate marketer myself and knowing how MOBE worked and also being a customer of a similar "coaching program", it was disappointing to see that he was recommending this program but then I had to put something into perspective.
As an affiliate marketer, I myself promote products that I genuinely believe in. If a product has helped me achieve something and I believe it can help someone else achieve a similar goal I will promote it.
It is for this reason and besides the point that it made him money, that I think that John Crestani promoted the product. Not because he was the owner of MOBE but perhaps it helped him achieve his business goals and so had no issue promoting it to his students.
Another thing to remember is that this course was created in 2016. MOBE was shut down in 2018, so to the student who is now enrolling into the course this may come across as a red flag, please remember that at the time that John Crestani promoted it, it was not deemed "bogus" by the FTC.
Also mentioning MOBE in the course is not harmful to you as the student, because you do not have to join any program, if you do not want to.
Too much hype
There is definitely too much hype.
Look, I want you to understand that whilst affiliate marketing is the best and easiest business model for beginners, you cannot become rich overnight. You can make a lot of money, but it does require work, it does require learning and mastering your skill and that takes time.
John Crestani introduces some successful students and talks about how many hundreds of thousands of dollars they made in a short space of time.
Do not get disappointed if you have not achieved this milestone after you complete the course.
And just because you have completed the course but not had success yet, it does not mean that the course is a scam.
A scam, as defined by Cambridge is, "an illegal plan for making money, especially one that involves tricking people".
From what I have seen from the course, you are learning skills that you can take away and apply in your own business.
There is no trickery as you are receiving a product, John Crestani does not claim that you will make money by taking the course and the skills that you will learn are skills that John has learnt himself over the years and relayed to you.
Facebook Ads training could be more in depth
As a Facebook ads marketer, I do think that his training here could be a bit more in-depth for beginners.
If it's going to be a comprehensive course, then it should be comprehensive in all aspects right?
Whilst he does show you how to set up a Facebook ads campaign, I thought that he could spend some time walking you around the Facebook platform.
I mean not everyone is going to understand the Facebook ads interface. This would have been helpful to beginners.
Too much theory
One thing that I like about courses is it shows you how to do something, rather than tell you how to do something.
I found that there was a lot of theoretical advice – "you can do this, you can do that" – but to make it really beneficial to the course taker, I do feel that there could be more practical work.
You know, showing how it is done.
For example, what would have been ideal would have been an over-the-shoulder tutorial showing you how to set up an affiliate marketing campaign from beginning to end with Facebook ads, how to analyse your Facebook ads, how to determine when you have a winner and how to scale.
In the course, I did see some practical sessions showing you how to set up an affiliate marketing campaign, but I did not see any sessions showing you how to analyse your Facebook ads to understand when you have a winner.
His tutorial, Important Metrics In Advertising, was more theory than practice.
I would have liked to see more practice here.
A course by friends?
John Crestani says that he is teaching skills that he has learnt from affiliate marketing so it is surprising to see that about 50% of the course is taught by his "friends".
I suppose this is not a major issue if you are learning skills from a wide variety of affiliate marketers. At least you get someone else's perspective so this may turn out to be a good thing.
I point it out now so you do not become confused when you see a course being taught by Tim Burd or Brian Pfieffer.
What I Took Away From The Course
As a seasoned affiliate marketer, here is what I was able to take away from this course:
How to use survey funnels to create engagement. In fact, in a new affiliate campaign that I just set up, I implemented this step.
How to leverage affiliate managers so you get more out of them. I learnt when to contact affiliate managers and how doing this is very helpful to your business
Other angles that I could use to promote affiliate products in the solar and woodworking niche.
Is The Super Affiliate System Worth The Cost?
This course is $997 and for the overwhelming amount of knowledge and skills you will gain I do believe that the cost of the course is reasonable.
Here's why:
John Crestani provides a huge library of swipe files for the beginner to use, making it effortless to start promoting products without worrying about the guesswork.
The Super Affiliate System covers all the foundational knowledge any beginner affiliate marketer needs to get their affiliate marketing hub set up the right way. I am confident that the resource provided by the Super Affiliate System will be the only resource you need.
One thing that I want to point out, that this course will not help you build a niche affiliate marketing website to promote with SEO. So if this is what you are looking for, this is not the right course for you.
The Super Affiliate System course modules explain everything to an acceptable detail. Whilst I do feel that some modules could be more in-depth, I do feel that there are other elements where you can get a very good understanding of how to run affiliate marketing campaigns.
The Super Affiliate System shares strategies that you probably will not find anywhere else on the internet. It provides case studies you can model after and swipe files. It's truly a great resource for the beginner, intermediate and even the advanced who is looking for different angles to promote products.
Time To Wrap Up
If you're starting from zero this course will help you build a solid foundation for your affiliate marketing business.
You will know why marketing tools are necessary for your business and you will learn skills that you can implement in other business models.
If you are experienced with affiliate marketing, this course can fill some of the gaps you may have in your knowledge. It will also give you new ideas that you had not thought about.
Like Vernon Howard said "Always walk through life as if you have something new to learn and you will".
Plus the Super Affiliate System's weekly webinars is a powerful resource to have access to, since you are in direct contact with the course creator.
Have you taken the Super Affiliate System course.